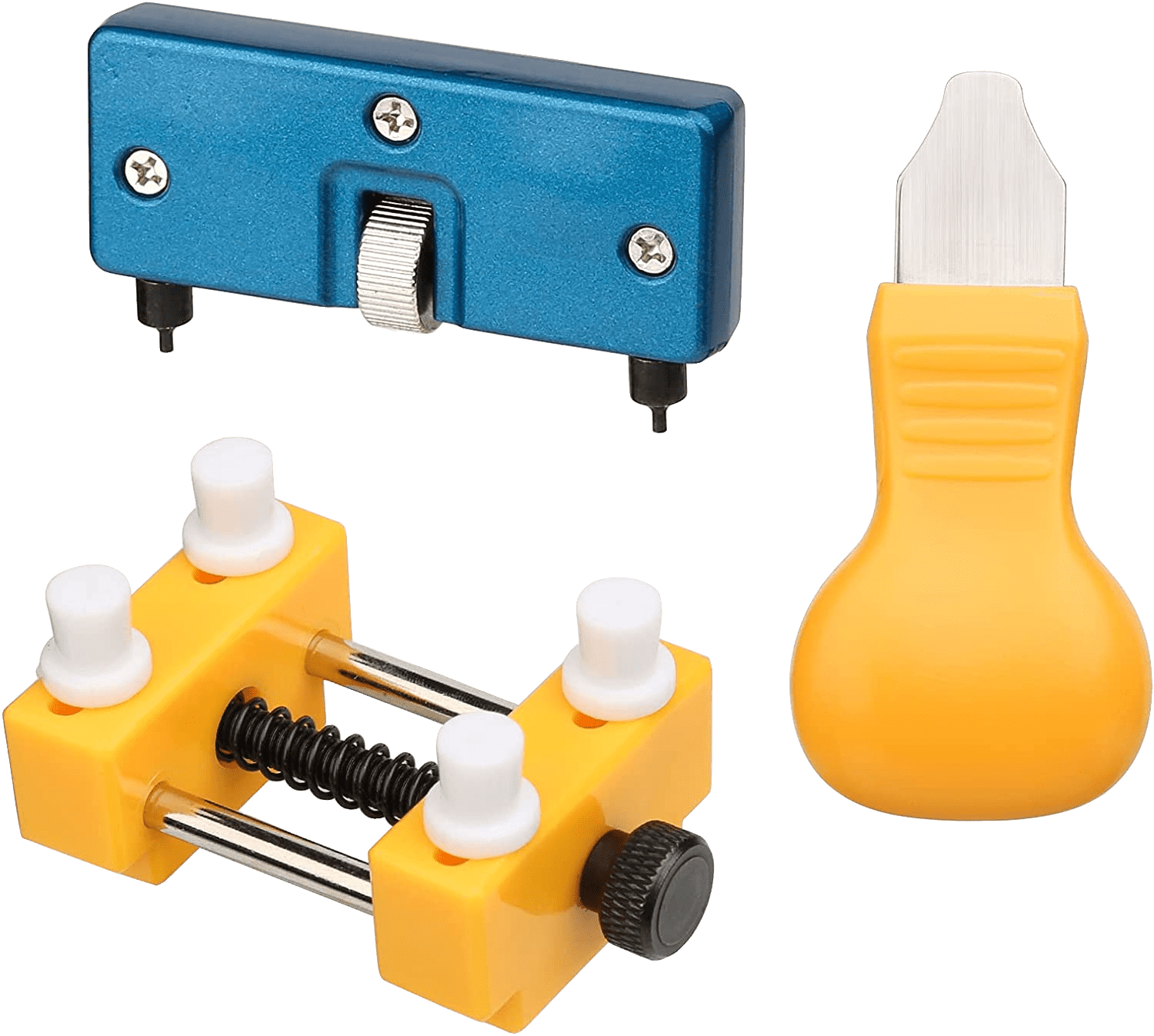 Watch case back opener (Affiliate)
€8.73
Sold out
This light and portable opener will do the job if you have opened your watch before. A factory fresh time piece will likely need the heavy duty tool. Find it on Amazon (cheapest with Prime) or more expensive on Bol.com


Watch case Opener - Adjustable remover - Screw wrench and watch case - Battery replacement and repair tool

Professional all-in-one set: Watch Case Opener - Made of superior stainless steel material. This watch opener also works great on 99% waterproof watches.

Adjustable claw distance from 11 mm to 56 mm, suitable for watch cases of different sizes. It is the most effective tool for opening the watch case.

Can be placed in different positions for different sizes. Diameter 1.5 dimensions: 18 - 19 - 20 - 21- 22 -23 -24 -25 -26 mm.

High-quality product from MMOBIEL. Each part is checked before shipment. This product is in stock.