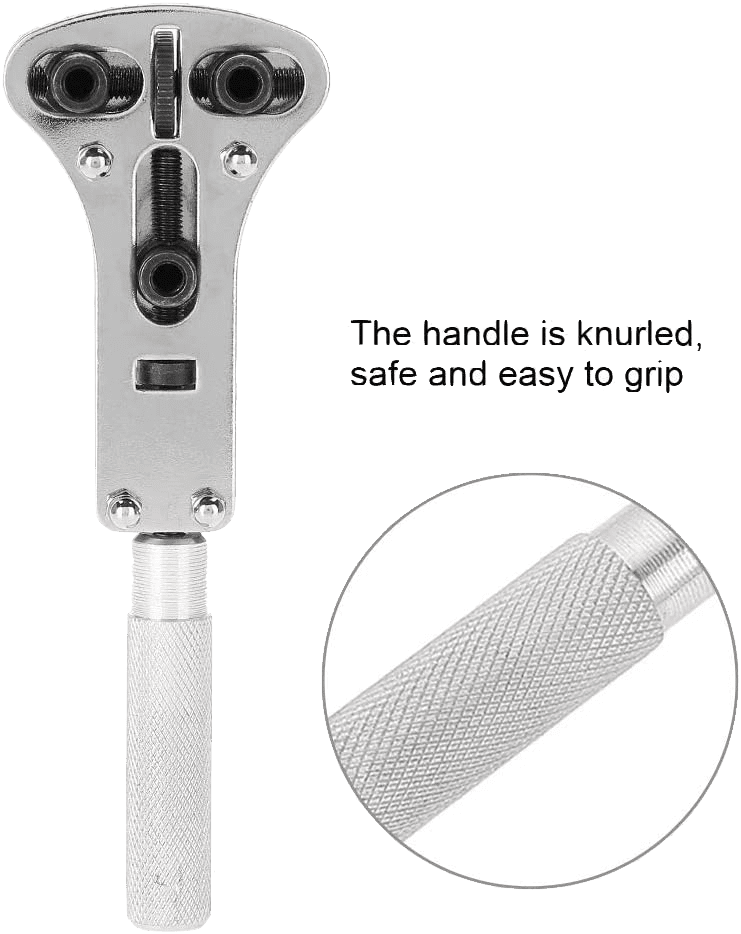 Case back opener (Affiliate)
€8.83
Sold out
Truly indispensible
this tool
,
find it on Amazon (cheapest with Prime) or more expensive on Bol.com, opens most case backs.

High-quality quality: Made of high quality metal to form a tight grip when removing the metal case back from waterproof watches. It has a serrated handle for adding grip and an adjustable thumb wheel. It has 3 positions to hold watch.

Suitable for watch size: This watch case opener opens most waterproof watch cases. Suitable for opening 17-37mm/0.67-1.46inch watch case.

Adjustable: equipped with an adjustable thumb wheel, watch back case opener is easy to adjust to open most screw type watch back cases. By using this adjustable case opener, you can easily open the back case of your watch.

Convenient and easy to carry: very convenient and easy to carry anywhere and easy to use, suitable for professional and home use. Buy once and reuse it indefinitely. It is the best choice for you to repair your watch.