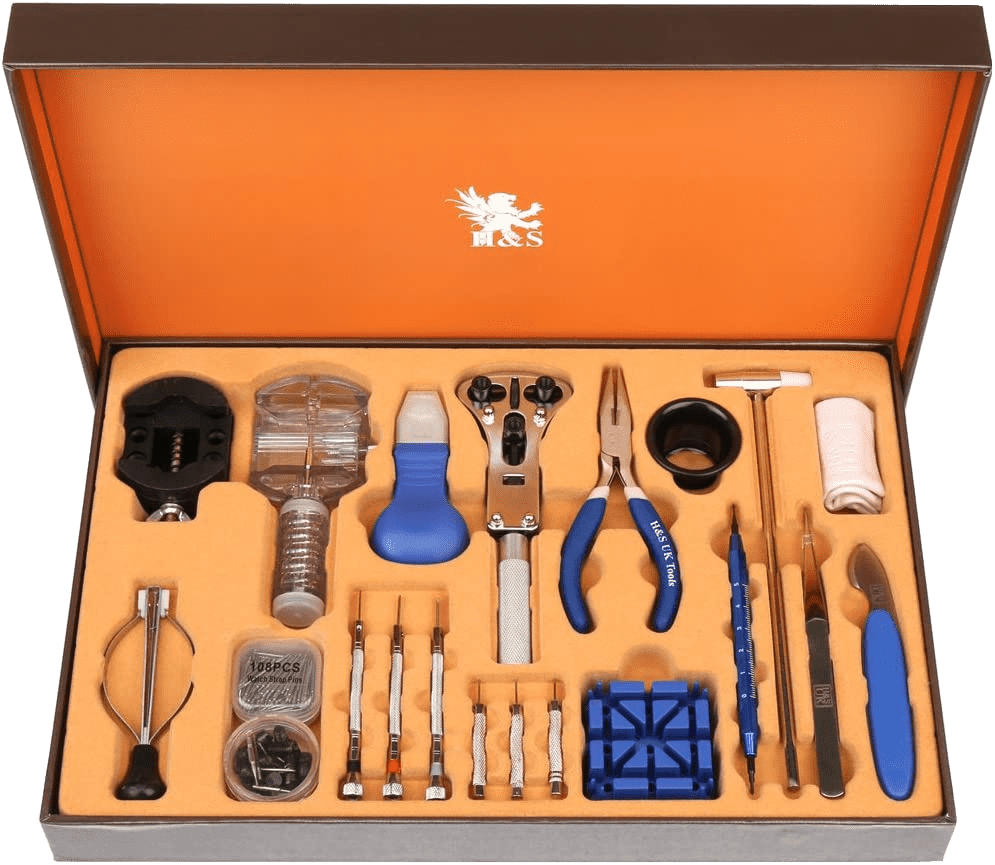 Watchmaker's tool set (Affiliate)
€31.50
Sold out
The Rolls Royce of tool kits, you can get anything done apart from watch crystal replacement. Get it at Amazon (cheapest with Prime)
155-piece Watch Repair Tool set: Our H&S watch back removal tool contains 155 items for repairing your watch. Find all the items you need to remove and replace metal watch strap pins, replace your watch battery, or replace watch straps

Professional Tools for Heavy Use: The tools are designed for more detailed repairs to watches. The set includes tool for changing hands, a spring rod for removing pins, antimagnetic tweezers and screwdrivers

Suitable for Beginners & Professionals: Our H&S anti-magnetic watch link removal kit and tools are a must-have for any watchmaker of any level, whether it is a beginner or professional. This watch repair kit kit has everything you need to tinker with your beloved timepiece

Easy to Carry Box: All the watch watch watch strap adjustment tool removal tool comes in a brown carrying case, so you don't have to find a safe place to keep all the pieces together. This case allows you to easily organize all the tools so that they all stay in place

A Perfect Gift Idea: The watch back watch pin remover removal set can be used for both casual and high-quality watches. It's a nice gift for a birthday, a housewarming, or any other occasion for someone who likes to fix their watch when it's worn out.