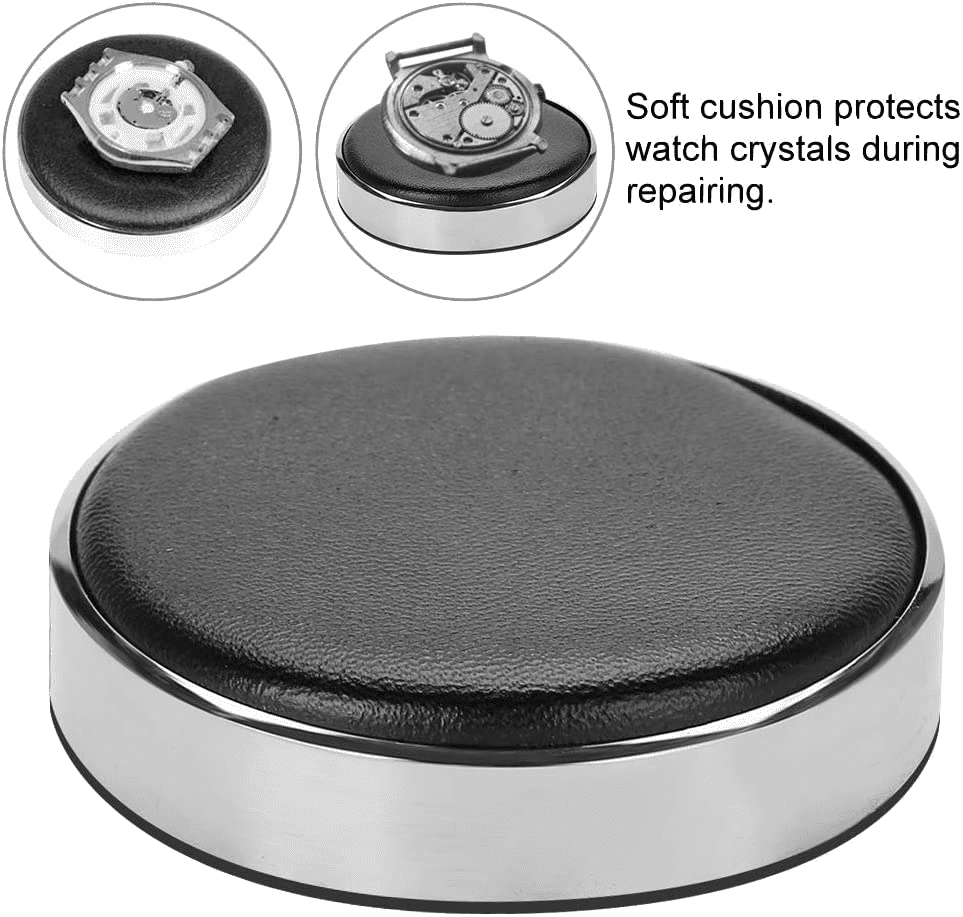 Watch Case Pillow holder (Affiliate)
€6.64
Sold out
You really need
this pillow holder
if you have the watch upside down to install a new battery.

High quality: the bottom surface is made of non-slip material, the material is made of high-quality materials, the top is PU and there is a groove in the middle, so as not to damage the movement. Material: PU leather; Weight: 35g

Watch Repair Protection: The case is a professional tool for watchmakers and watch repairers, who can repair the working surface of the case and protect and fix the crystal glass.

Safe maintenance: a safe way to avoid scratches on the watch when replacing batteries, glasses or repairing the watch. Give you more convenience to protect your watch!

Applicable to: Suitable for boxing and boxing movements, loosening screws and adjusting the regulator. Firmly fixed with a strong metal ring.

Safety guarantee: we guarantee the quality of the product. If problems are found after receiving the goods, we can solve them and we will handle them for you as soon as possible and make you satisfied.