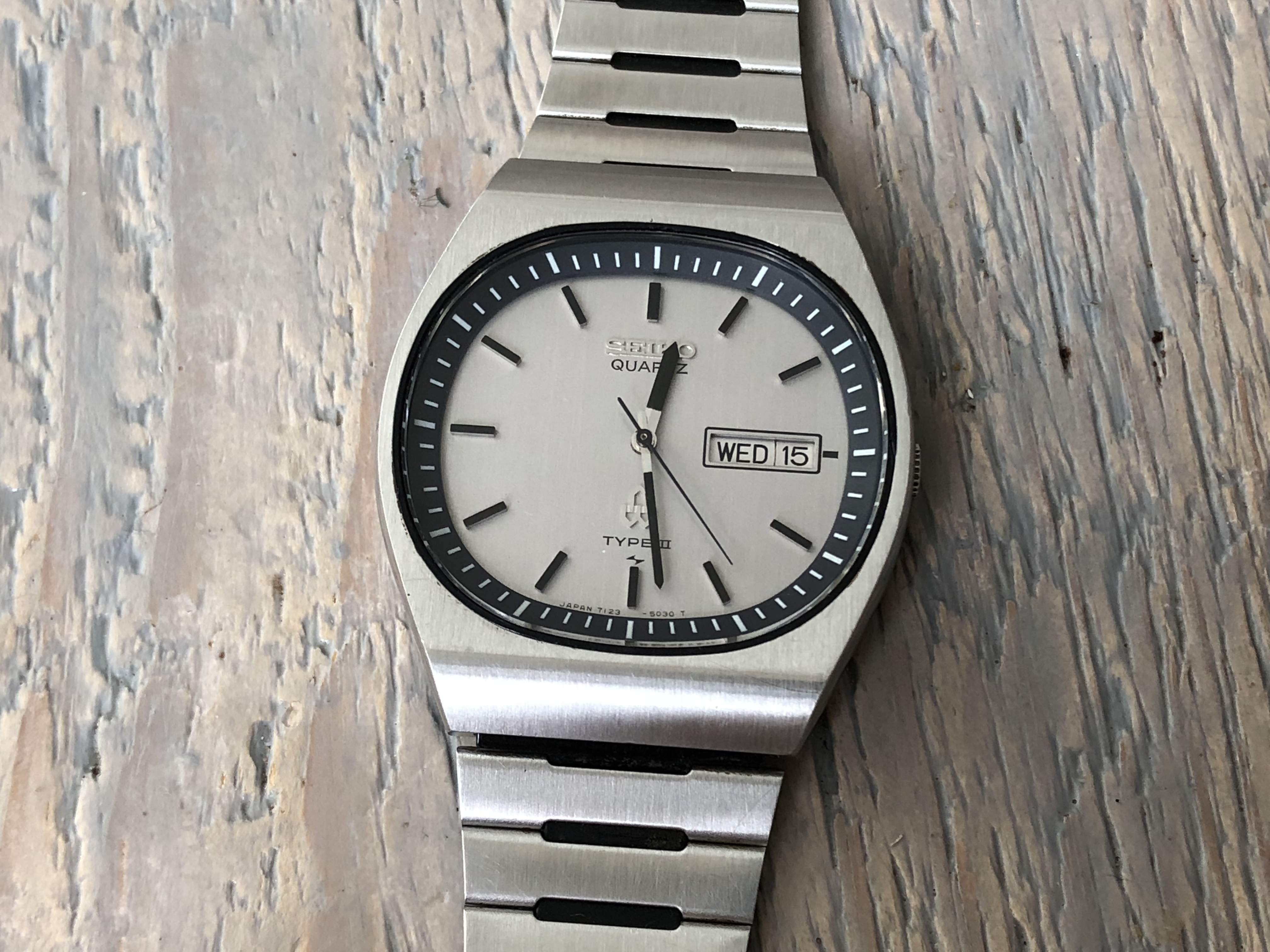 Seiko Type II 7123-503A (Sold)
€175.00
Sold out
A nice TV-dial styled Type II from 1979, It is a HAQ (High Accuracy Quartz) and it functions perfectly!
Seiko used the Type II designation on certain vintage quartz watches to indicate watches moderately priced in comparison to its expensive caliber series 38 and 48 watches. But at 18,000 to 34,000 yen these watches were still more expensive than most of the contemporary Seiko automatics.
These watches appear in the Seiko catalogs from 1976 through 1984. The zenith of the Type II watches was 1979 when 95 models appeared in the catalog. Offerings then quickly declined with only a few models in calibers 7123 and 8223 from 1981 through 1984.
Most of the Type II watches are high accuracy quartzes and this one too runs at 15 seconds per month.
The following calibers are included in the Type II family: 0903, 0923, 4316, 4336, 4622, 4623, 7546, 7559, 7122, 7123 and 8223.
-------------------------------
Manufacture: Seiko
Model: Type II
Reference: 7123 503A
Movement: Quartz at 15 spm Seconds PM
Battery: SR1130SW (battery)
Jewels: 2 jewels
Serial No.: 93XXXX
Case: Angular 36x41x09mm without crown
Crystal: Acrylic, Serial#: SA1W87HN00
Dial: Grey Linen
Bracelet: AGA-810 210 mm around
Production: 1979
Condition: 09 - Excellent: like a jewel, clear case & crystal
Service: Not necessary
Box: No
Papers: No