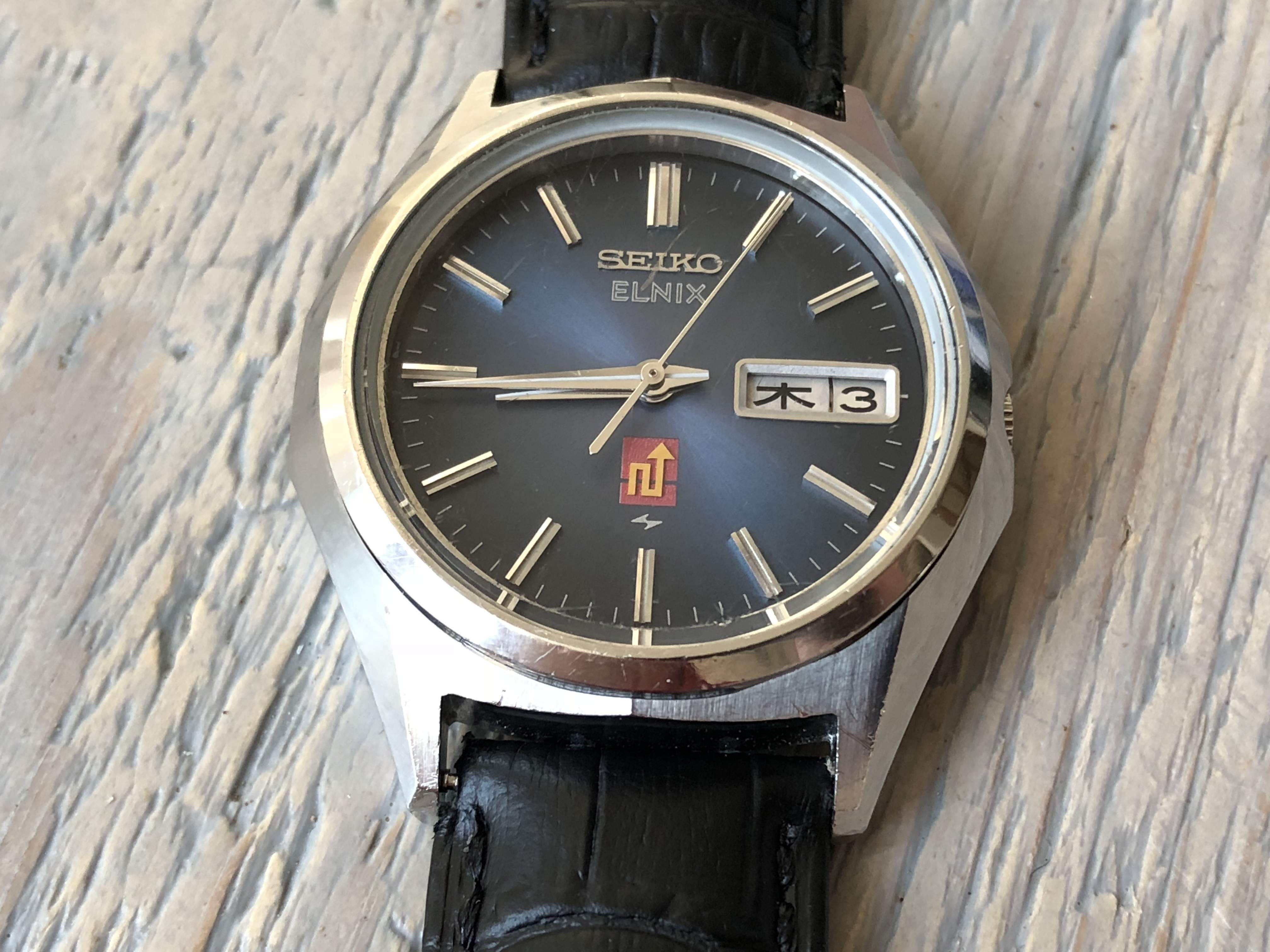 Seiko Elnix 0703-7070 (Sold)
€215.00
Sold out
-----------------------
This watch
-----------------------
Manufacture: Seiko
Model: Elnix
Reference: 0703 7070
Movement: Electric
Battery: SR44SW
Jewels: 16 jewels
Serial No.: 48xxxx
Case: Tanaka 37x43x12mm without crown
Crystal: Acrylic
Dial: Blue Navy
Bracelet: leather
Lugs & Clasp: 19mm lugs
Production: 1974
Condition: Very good: some swirls, easily polished - 8
Service: Not necessary
Box: No
Papers: No

-----------------------
In the short period between 1957 and the mid 1970s Electric Watches reigned. The electric movement has a battery, also either a balance wheel or a tuning fork and either electrical contacts or a transistor. This however was a very short-lived transitional phase: transistors were just becoming available and mass-produced quartz watches had not yet appeared.
Electric Watches really have died out, the last one was probably made in the mid 1970s. In strict terms, Electric Watches are those without any electronic components i.e. no resistors, diodes or transistors; just a coil, contact and battery.
The fascinating Seiko Elnix is an electric watch and quite uniquely so. Seiko had five series of electronic movement calibres, with the Elnix marked as the last Emperor; the most advanced and last transistorized electric watch.