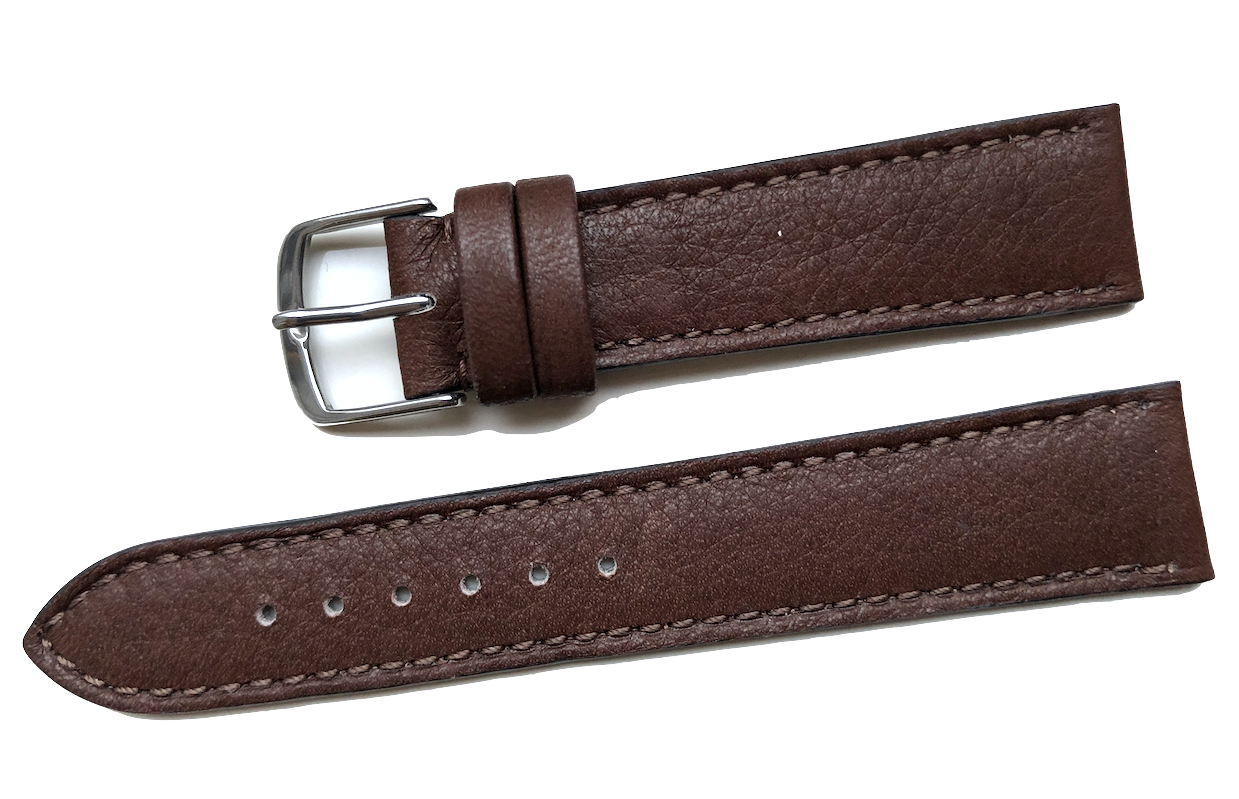 Lam's leather 105/70mm - Color options
Sold out
Do not let "short" strap length deter you from buying, just as you would when buying a tailor made suit, it is always about the correct fit and finish.

Regular straps at 115/75 or longer really have a rather obnoxious "pig tail" sticking out for the average sized wrist of 180mm around - and it is supposed to be only just about one centimeter or less outside the keepers. This is evidenced by the simple fact that on the last hole the strap will not show the aforementioned pig tail.
Even with a "vintage lug to lug" of around 410mm any watchband 105/70mm would already fit a wrist size of 21,5cm/8,46 inch around. A wrist size of 180mm around would even leave two holes free.