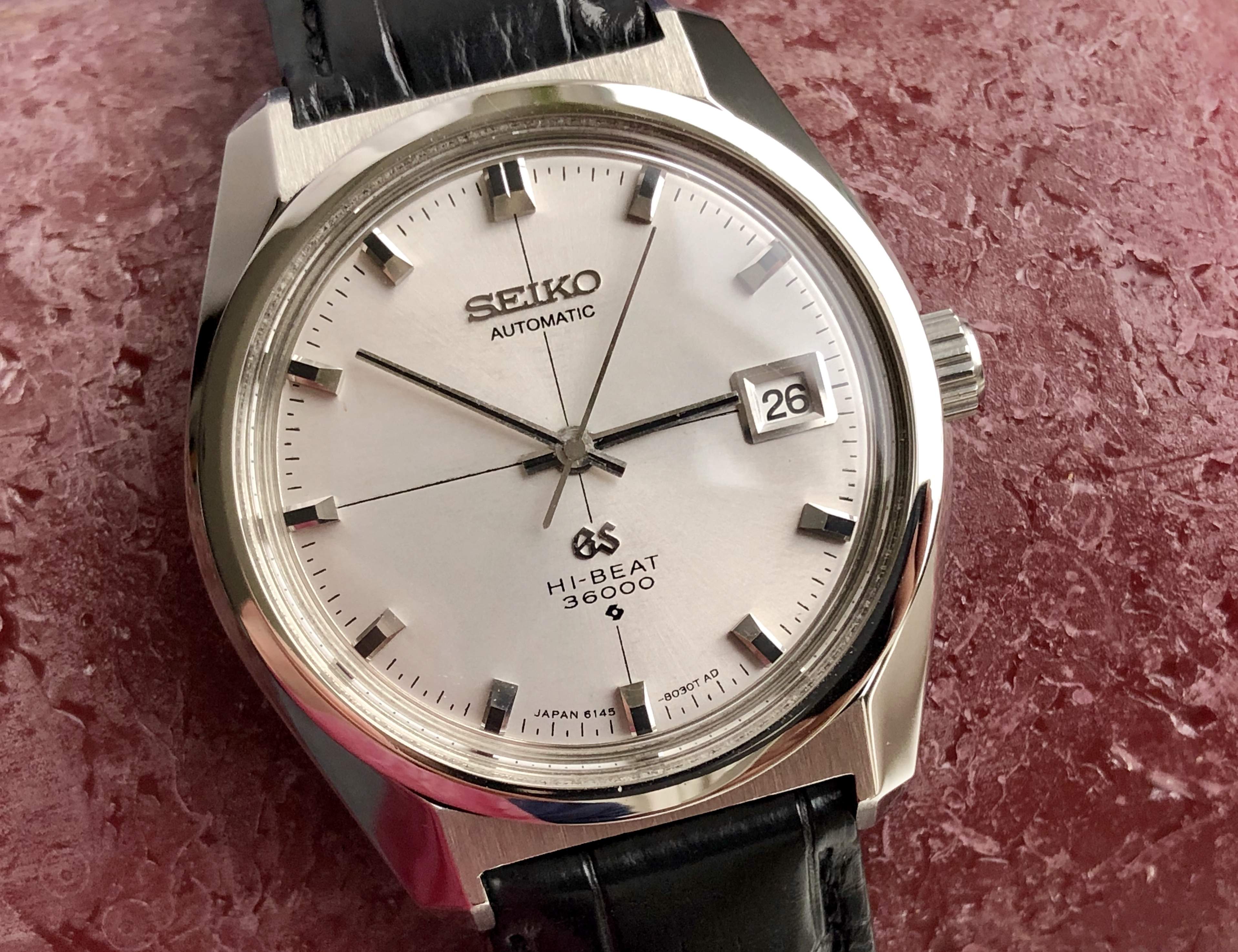 Grand Seiko 6145-8000 Cross-Hair (Sold)
€1,650.00
Sold out
Grand Seiko (certified chronometer movement - see number inside 057 ..) from June 1969, with rare cross-hair dial. This watch is a real collector's item and is not often on the Dutch market for under 2000 euro ...

The watch is serviced in Japan October 10, 2018, with note on the inside rear cover. It runs + 3,4spd! Date switches neatly on the 12, wind up, adjust .. all flawless.
A video has been made of the aforementioned functions to prevent fraudulent claims concerning defects. In other words, do not run that date switch at just any time! Only at 1930u, and be sure that it is at 1930 ...

Continuing with the description .... On the photo a real alligator band, but it comes with a Hirsch Duke M alligator grain band (185mm), as this one is tailor-made for me. The medal on the back is perfect, the serial number partly photoshopped for privacy reasons. The edges of the case are still nicely sharp and there are no scratches. Glass is new.